July 31, 2020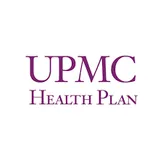 We are pleased to have gained access to the UPMC Provider network. We will continue to strive for excellence and quality in care that is consistent with the tradition of UPMC.

___________________________________________________________________________________________________________________________________________
July 6, 2020
BackRoom t-shirts available at the front desk.
Sizes start at small and go up to 2XL. Only $10!

-------------------------------------------------------------------------------------------------------------------------------------------
May 2020


MOTHER'S DAY SPECIAL: Looking for a unique gift for Mom this year? Jewelry stores, clothing stores, and restaurants may be closed, but we aren't! Give her a special gift of Health this year- this package value is $185 but from May 3-10, 2020, can be purchased for $50. Call us at
724-744-0300
with questions or to purchase.
---
March 27, 2020

Dear Patients, Gym Members, Family & Friends,
We have elected to maintain a front-line presence while helping our patients heal, continuing their treatment plans, supporting their diet and nutritional programs as well as supporting their immune systems through proper quality supplementation. In light of the COVID-19 Crisis, I wanted to update you on our position at Beretta Chiropractic.
Thank you for continuing to trust us with your health and musculoskeletal management. To combat the threat of COVID-19, we have implemented the following protocols:
Limited hours of operation while maintaining our commitment to our patients
Sanitizing procedures before and after patient encounters (unchanged)
Eliminated our touch screen sign-in and sign-out procedures.
Patient spacing and no reception room delays
Pre-screening to avoid potential exposures
Telemedicine opportunities for those who wish to consult on customized immunity plan including dietary considerations and custom supplements based on your specific needs and medical history
Telemedicine via Skype, FaceTime, or custom videos directed towards your specific condition, rehabilitative needs or continuation of care
Home visit options for those who are self-quarantine


While there are a lot of thoughts on the management of this crisis, we believe that, no matter your age, potential risk factors or predisposition to contracting COVID-19, your best approach to staying healthy is to support the viability of your own immune system. By adding QUALITY nutritional supplementation, you are adding to your body's defense mechanisms and giving yourself and your family the best chance of avoiding infection. This same approach has worked in countless cases throughout this year's "early" flu season through the present. We are simply not getting sick.
Initially, we completely sold out of all our "immune system" support products, and most of what we needed was on backorder. There is a reason why we work with Standard Process. We now have everything back in stock and ready to distribute for those who choose. We do not feel that our significant supply will last, but we are keeping on que with products that remaining in production.
Following is a partial list of support that we have chosen to support your immune health. Any of these listed below would be a great choice. If you do not currently utilize a multiple vitamin/mineral supplement, now is a good time to start. Quality vitamin C, for example, would also be a great choice.
| | |
| --- | --- |
| CATALYN | Whole food multiple vitamin/mineral formula. Also available in chewable for children. |
| IMMUPLEX | Everyday multi-nutrient for the immune system. |
| CONGUPLEX | The best combination nutritional product for short term support of the immune system. This also comes in a chewable version and is kept on hand by many of our patients. |
| ECHINACHEA PREMIUM | The herbal formula for the immune system. A patented formula traditionally used to help enhance immune system function and support the upper respiratory tract. |
| ANDROGRAPHIS COMPLEX | The herbal formula for acute immune support. Another great product that supports acute infection. Can also be used every day at a reduced dosage. |
Please contact us at 724.744.0300 or through www.berettachiro.com with any questions or to schedule an appointment.
Sincerely,
John C. Beretta, D.C.
---


November 22, 2019
Thank you to all of our patients, gym members, friends and families who dropped in for our 25th Anniversary Open House! You are valued and appreciated, and we thank you for choosing us for your wellness care!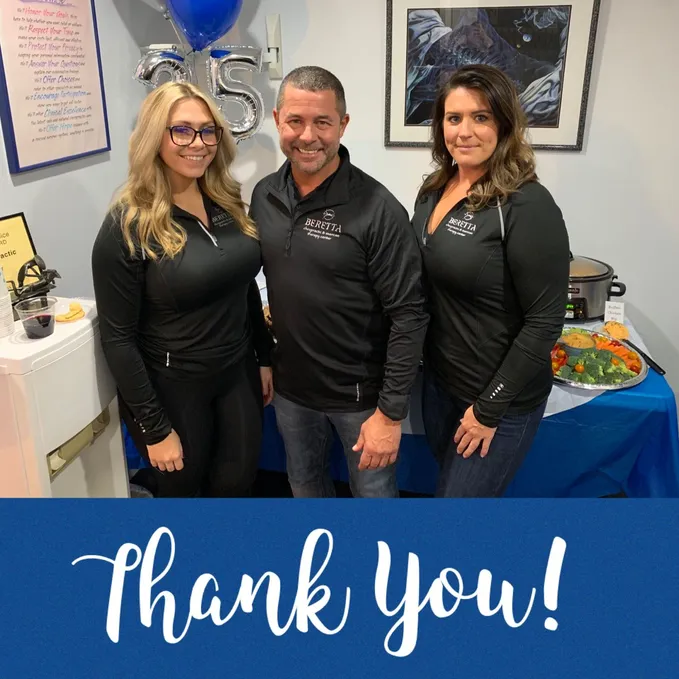 ______________________________________________________________________________________________________________________

August 28, 2019

Beretta Chiropractic was proud to be a multiple hole sponsor for the Shelley Proskin Annual Golf Outing at Manor Valley Golf Club this past weekend.
---
November 20, 2018


Announcing the Departure of Dr. Mourad Jalloul

To our Beretta Chiropractic community:
It is with mixed feelings that we announce the resignation of Dr. Mourad. While he will be missed, we also understand that this decision is one that will be best for our colleague and his career path. Dr. Mourad has been a valuable member of our team, and we are very grateful for the outstanding care he has provided to our patients. Please join us in wishing him your very best with his upcoming endeavors.
While our goals have always been to provide our patients with the highest standard of care in a timely and efficient manner, please remain patient while we temporarily transition back to a sole provider practice. Our staff is ready to answer your questions and to provide assistance as you schedule future treatment.
As always, we are honored to be your partners in wellness.
John C. Beretta, DC
---
April 30, 2018

The team at Beretta Chiropractic would like to thank our Irwin community and
the readers of Trib Total Media for naming us:

BEST CHIROPRACTOR IN IRWIN
We are honored to have received this award. It is our goal to continue providing quality chiropractic and rehabilitative
care to the members of our community. In addition, we'd like to give a HUGE thank you to our patients for allowing
us to be a part of their healthcare team.We look forward to another year of delivering quality chiropractic care
and awesome results for our athletes and families (young and old)!
Let us help YOU get where you want this spring. Whether it's improving your golf swing this season,
taking the ache out of gardening,or just shedding a few pounds- our proven functional approach can
enhance your lifestyle and get you feeling better TODAY.
Consultations are always free.